Tags: battlefield 4 england clanbattlefield 4 english clanbattlefield 4 uk clanbf4 uk clanbf4 england clanbf4 english clanmature bf4 clanbattlefield 4 naval strike weaponsbf4 naval strike weaponsbattlefield 4 gadgetsbf4 gadgetsbf4 march 13th patch
Battlefield 4 Naval Strike Tutorial Released!
A new video from Jackfrags shows off Battlefield 4's DLC's Carrier Assault gameplay tutorial, a new mode being introduced as a re-imagined Titan mode from Battlefield 2142 and a glimpse of the Naval Strike new maps; Lost Islands, Nansha Strike, Wave Breaker and Operation Mortar.
Battlefield 4 Naval Strike will be released late March for Battlefield 4 Premium members. To get a two-week head start with Battlefield 4 Naval Strike and other upcoming Battlefield 4 expansion packs, secure a Battlefield 4 Premium membership.
Battlefield 4 Naval Strike Weapon & Gadget Assignments
Spare time Sniper

Assault Rifle ribbon x3

Get 20 headshots with Assault Rifles

Reward:

AR160

Packing a Punch

Destroy 20 boats

Reward:

SR-2

Swiss Cheese

LMG ribbon x3

Destroy 3 vehicles as Support

Reward: AWS

Always Deadly

Sniper Rifle ribbon x3

Get 5 kills with C4 on NS

Reward:

SR338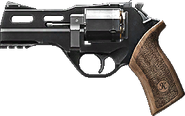 Curve Ball
Get 10 kills with an Impact Grenade
Reward:
SW40
Multi Tool
Get 10 kills with UGL Darts
Get 10 kills with UGL LVG
Reward:
M320 3GL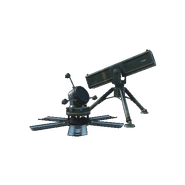 Death from Below
PDW ribbon x3
Destroy 5 attack air vehicles with Rocket Launchers
Reward:
AA Mine
Patch update for BF4 Servers and Battlelog
Dice started rolling out a new battlelog and R29 server update for battlefield 4 which fixes the rank 111 bug, live scoreboard and more. Before this patch we could only see the naval strike assignments ingame. The Naval Strike weapons and assignments are now available on Battlelog. Naval Strike content is now available on Battlelog in most areas, so you can see (but not yet unlock) upcoming weapons, assignments, etc. This also includes support for rank 111 to 120
Features And Improvements:
- Platoon founders (only the original founder) can now change the name of their Platoon
- Platoon leaders and founders can now cancel invites that have been sent
- We now show a cogwheel/gear icon instead of the report icon in Platoons, if you are a member
- The details box for Platoon Battle Reports will now follow on page scroll
- Recommended Servers will now never include servers that contain less than 10 players
- Sounds for new Battle Reports and Mission notifications will now no longer be heard, when you're playing multiplayer (since it was redundant)
Fixes:
- Fixed an issue with the Live Scoreboard not loading for the new game servers that went live last week
- Fixed an issue where Battlelog Soldier Portraits wouldn't be available after unlock for soldiers that had stats transferred from a current-gen to a next-gen console
- Fixed an issue where Mission Dog Tags wouldn't unlock after the requirements had been met
- Fixed an issue where tracking a Suggestion in the in-game Battlelog on PC, PS4 or Xbox One caused the progress bar to reset to zero
- An assignment will now always show all criteria as completed, if the assignment itself has been completed
- Fixed an issue where the details bar on the Awards page would sometimes have broken positioning
- Fixed an issue where clicking on an emblem for a soldier that uses a Platoon emblem would take you to your own emblem page instead of the Platoon page
- Clicking a BF4 Platoon notification in the BF3 or MOHW section will now correctly redirect you to the BF4 section
- Various smaller fixes and tweaks for Platoons
- Various other minor fixes
R29 Server Update
- Fix for missing audio on Squad/Team Deathmatch when playing on high ticket Ranked Servers
- Fix for vehicleSpawnDelay and roundTimeLimit being part of presets locked settings
Discuss these fixes and more on our
clan forums
...
2014-03-11T15:33:00+00:00